September 16, 2023 at 3:16 p.m.
---
   The harmony of a dozen chainsaws and the aroma of fresh cut wood will fill the air once again for Hackensack's 19th annual Chainsaw Competition. Beginning at 9:00 a.m. Friday, September 22 with artisan booths and food vendors while the chainsaw sculpting begins. This event features 12 skilled carvers over three days. 
   Carving begins Friday and will extend through 5 p.m. Rendezvous Brewing will be releasing a special Chainsaw Beer at noon and at 3 p.m. the chainsaw quick carves will begin. Local school students will enjoy the All American Lumberjack Show at 10:30 a.m. while family shows begin at 2 p.m. There will be plenty of tasty food to eat beginning at 4 p.m. you can head over to the American Legion for their burger bar. Faith in Action will also be hosting their annual Booya Fundraiser at the Union Church from 5 to 6:30 p.m. Booya is a rich stew, slow-cooked to perfection overnight in a giant cauldron with several kinds of meats and loads of vegetables. Conclude the days activities with a trip to the Rendezvous Brewing for team trivia from 6 to 8 p.m. or kick up your feet and dance the night away at the American Legion while listening to Paradigm beginning at 7 p.m.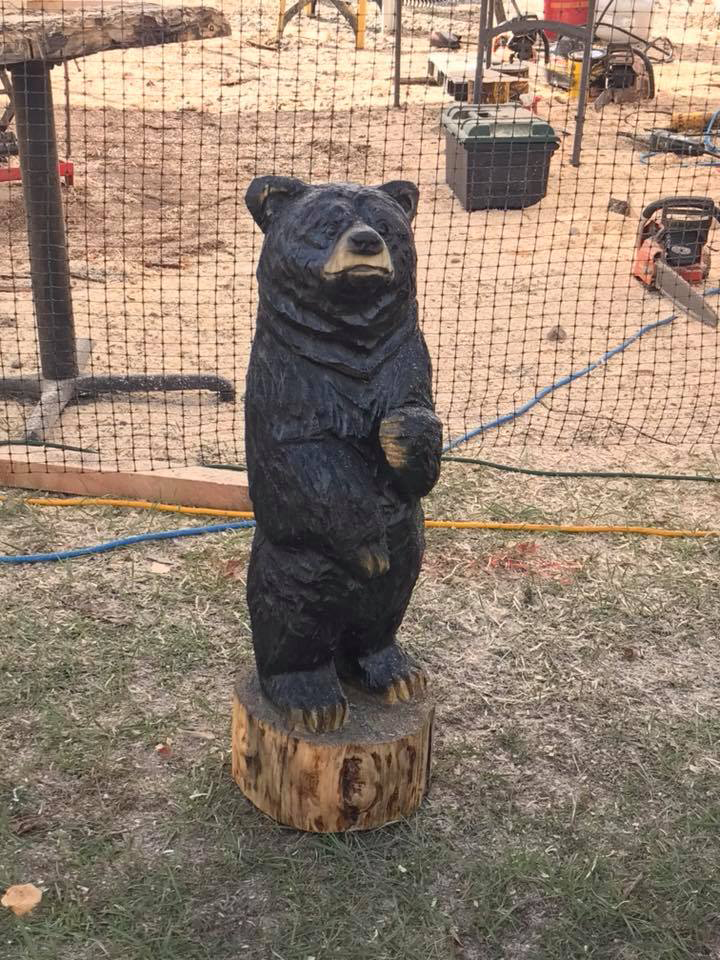 The saws will begin humming again Saturday morning at 9 a.m. as carvers continue to fashion their masterpiece carves. Lucette's Kids games will begin in City Park at 10 a.m. and hosted by the Hackensack American Legion Post 202 Auxiliary. The All American Lumberjack Show will host performances at 11 a.m., 1 p.m. and again at 4 p.m. Auction registration will take place beginning at noon at the information booth with an auction at 2 p.m. Enjoy a fabulous spaghetti dinner hosted by the Hackensack Area Fire & Rescue Department at the fire hall beginning at 4 p.m. Head over to Birchwood char House & Bar for music, by Kevin Wright, and dancing from 5 - 8 p.m. Conclude Saturday's activities with electronic horse racing at the American Legion at 7 p.m. 
   Kick off the final day of the event Sunday morning with breakfast hosted by the Sons of the American Legion from 7:30 to 10 a.m. at the Legion Post. The final performance of the All American Lumberjacks will take place at 10:30 a.m. Carvers will be putting the finishing touches to their masterpiece carves prior to the auction at noon, with registration opening one hour prior at the information booth. At the end of the day you can head back over to the American Legion at 5 p.m. for the meat raffle.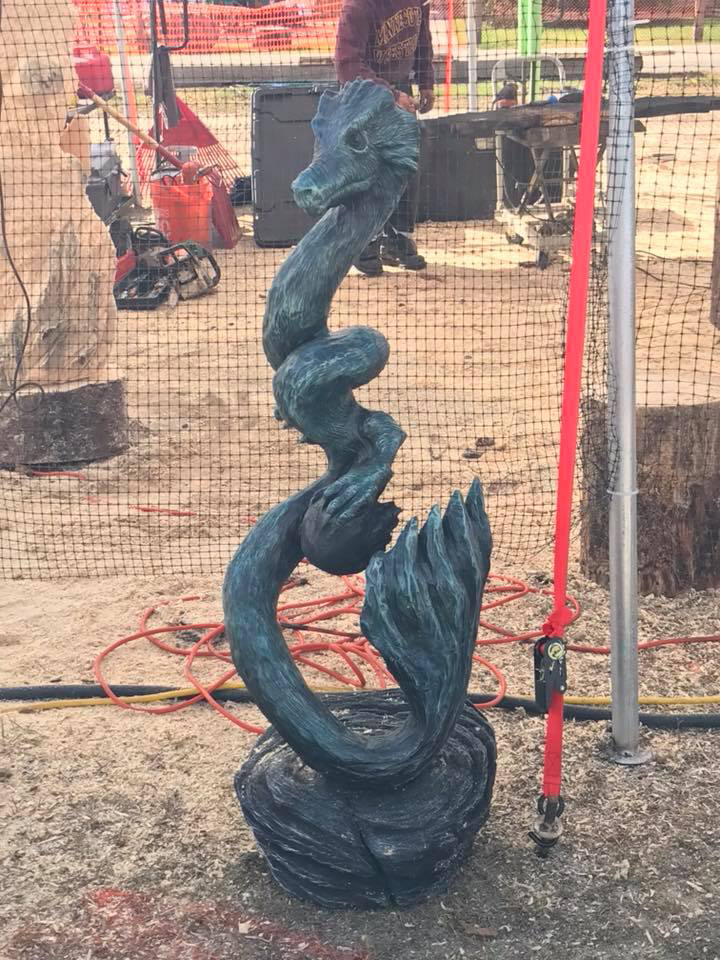 Don't forget to get your raffle tickets for chances at cash and great prizes. Drawings for prizes will be held at Sunday's auction. 
   This year's lineup of carvers include: Ben Buschke of Manawa, WI; Chad Danczyk from Eagle River, WI; Clint Henik from Mount Vernon, IA; Justin Driver of Farmington, KY; Stevie Songer of Broken Bow, OK; Travis Kimball from Waterloo, IA; Chad Kilpatrick from Wills Point, TX; Fernando (Don) Dulnuan Jr of Norman, OK; Hank Ivey of West Tennessee; Kent TeVelde from Wayzata; Molly Wiste from Hackensack and Nate Hall from Lincoln, NE.
   Whether you visit for  hand crafted wooden pieces, original jewelry, trinkets, dancing or fabulous food, there are no reasons not to visit Hackensack's 19th Annual Chainsaw Carving event! 
   Event scheduling may change due to weather conditions.
---