October 27, 2023 at 3:21 p.m.
Lady Eagles Volleyball
---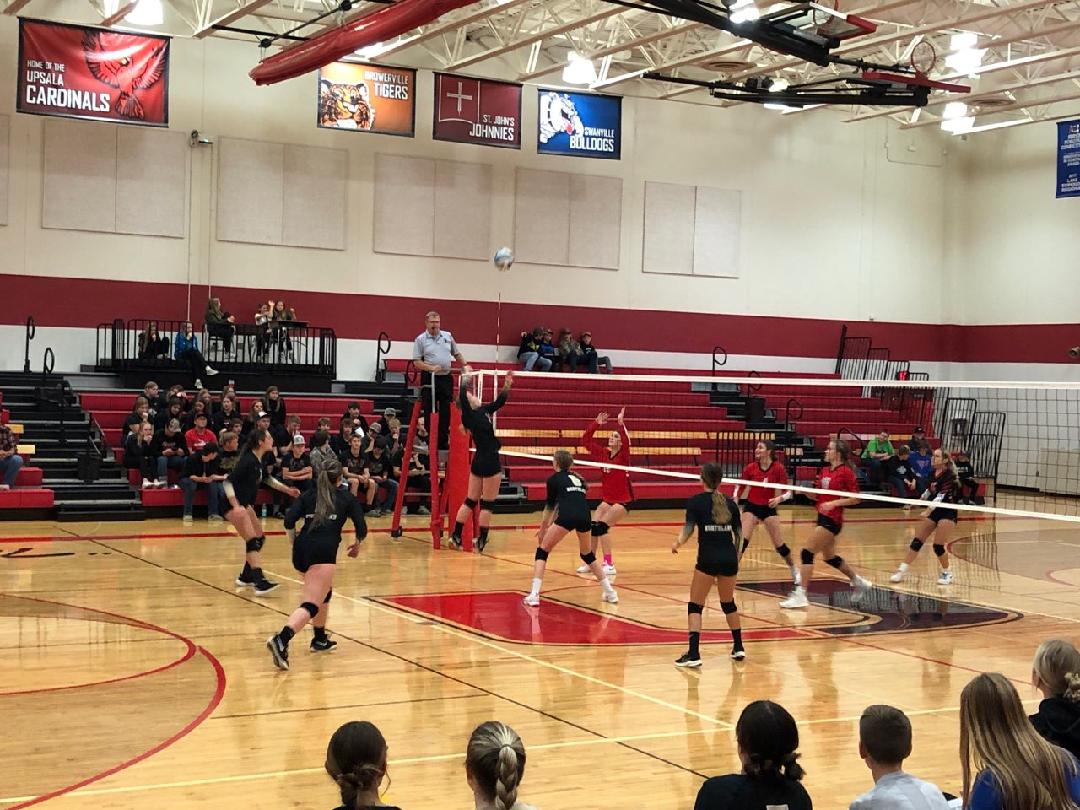 The Lady Eagles traveled to Upsala on Thurs., Oct. 26 for playoffs. The ladies played hard, but fell in three sets 12-25; 9-25 and 13-25 ending their season. Pictured above is Charity Berg who reached her 100th kill for the season. Head coach Stacey Wake stated "I'm proud of the hard work these girls and my coaching staff put in this season. It didn't end the way we wanted, but this season was all about learning, growing and maturing as student athletes. As a new head coach my goal was to establish a stronger volleyball culture and foundation for the program moving forward. Obviously our objective is to increase the number in the winning column, but you can't lose sight of all the small victories along the way. We will miss our seniors and wish them nothing but the best on their next journey. We will also be returning a lot of younger girls who gained valuable varsity experience this year and that makes for a promising future." Photo by Marc Ruyak.
---