November 15, 2023 at 4:22 p.m.
Michael Thomas LeGro
b. Apr. 18, 1962 d. Nov. 13, 2023
---
   On November 13, 2023, a light went out in the world with the passing of Michael Thomas LeGro.  He passed suddenly and unexpectedly leaving those who love him reeling from the loss.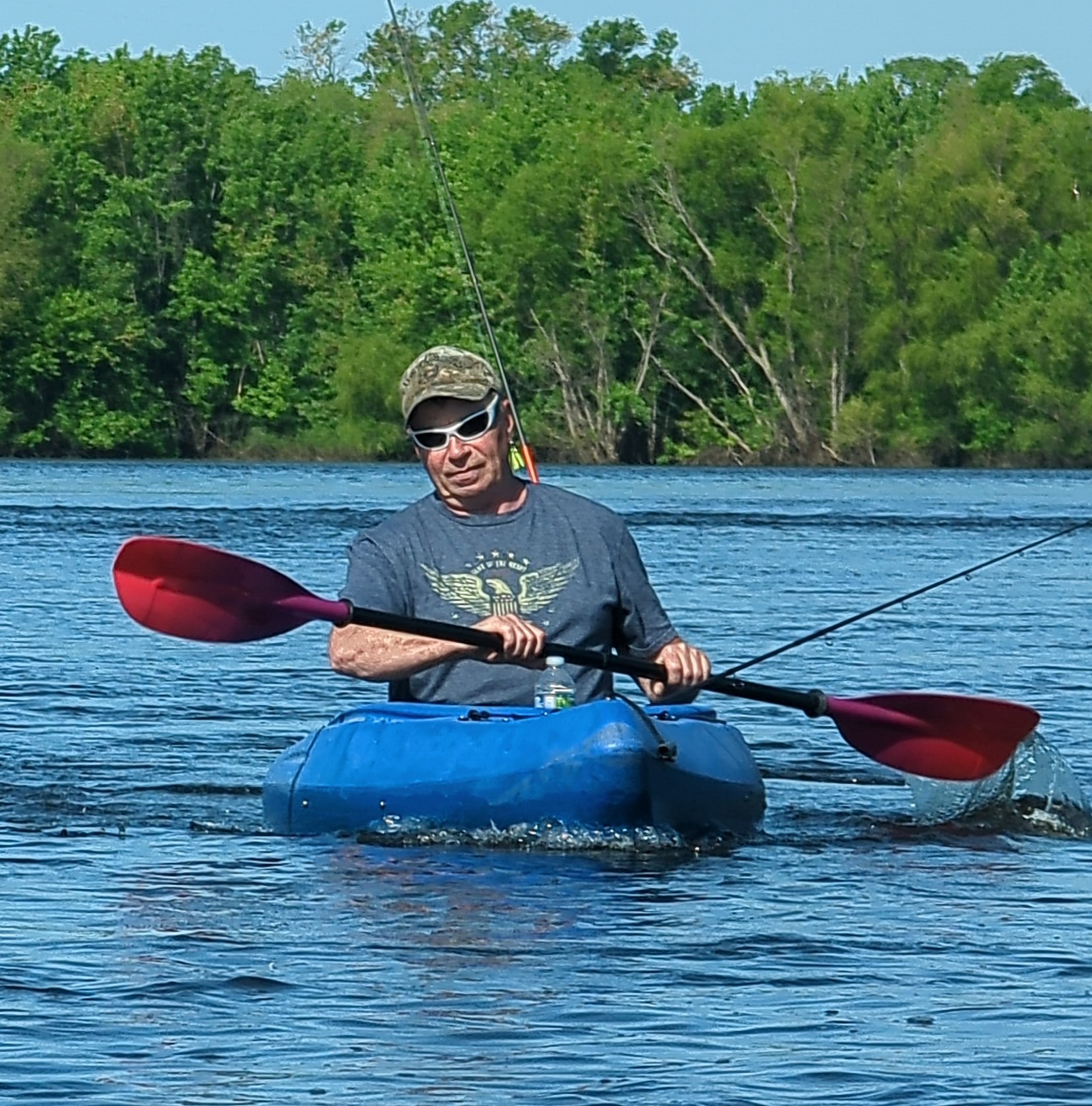 Mike was born at North Memorial hospital on April 18th, 1962.  He was the first child born to Thomas and Karen (Anderson) LeGro.   He grew up in the Twin Cities and eventually moving to Monticello, Minnesota in 1975, graduating from Monticello High school in 1980 along with many of his lifelong friends.
   In 1982, his family bought a resort near Federal Dam, Minnesota where he met his first wife, Sheryl Albright.  He and Sheryl had two children, Nathan and Jacob LeGro and raised them along with their brother Levi Sepin whom Mike considered his own.  Sheryl passed away suddenly in 1999. 
   In 2001, Mike married his second wife, Tina Martin and welcomed her four children: Melissa Markling, Cassidy Matuska, Traci Doll, and Christopher Weidenbacher into the family.  Tina passed away suddenly in October 2021.  
   In 2022, Mike rekindled an old friendship with Anne McKeig whom he had met back in 1982 when his family bought the resort near Federal Dam.  They spent countless hours together talking about old times, kayaking, fishing and most importantly laughing and their joint love of Federal Dam. 
   Mike worked at Liberty Packaging in Brooklyn Park for almost 19 years as a machinist.  He rarely missed a day of work and was known for his honest and reliable work ethic.   
   Mike is survived by his children, Nathan (Sarah Peterson), Jacob (Angela Reyes), Levi (Christina Marth), Melissa, Cassidy, Traci and Christopher;  his grandchildren, Jordan, Jazlynn, Jayla, Ava, Dax, Bryce, Alexa, Hannah, Tyrek, Jazmine, Ashton and Aurora;  his mother, Karen Anderson LeGro; his sister, Jenny LeGro (Chad);  his love, Anne McKeig and many other family and friends.  He is preceded in death by his wives Sheryl Albright LeGro, Tina Martin LeGro; his father Thomas LeGro; and grandson, Dylan. 
   Mike loved to fish and hunt.  He considered himself an expert Bass fisherman and mostly he was right!  He loved getting up early and heading out on the lake in his kayak to catch not only some fish but the peaceful view of the sunrise.  His family and friends were everything to him.  He always enjoyed visiting in the garage of Randy and Michele Papke of Hasty where many other friends would stop by and catch up.   His annual fishing trip to Leech Lake with Mark was always a highlight and he was looking forward to retirement. 
   The world is a busy place and time marches on, but please take a moment and acknowledge Mike's life and send him a thought or a prayer and remind him that Bigfoot is not real.
---