March 19, 2023 at 1:00 p.m.
Eagles fall to Tigers in 7A Semifinals
Eagles cruise to Section 7A Semifinals behind a barrage of three pointers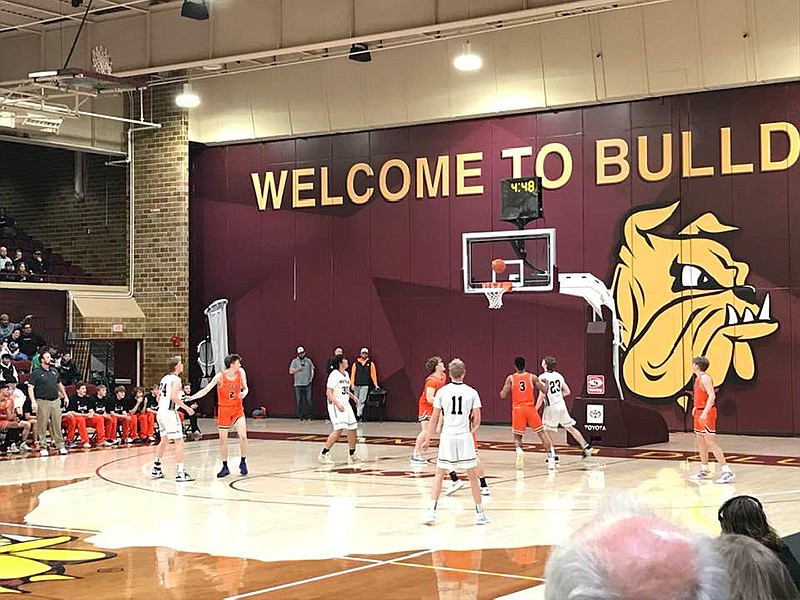 ---
   To say that the Eagles are "hot" from beyond the arc would be a disservice to the word hot!  In their first two playoff games against Nashwauk Keewatin and Ely, Northland shot 41 for 71 on three pointers.  Alec Wake tied the single game record held by teammate Aiden Carlson and former player Jason Knapp, not once but twice, hitting 10 threes in both games on his way to shooting 20-28 on long distance shots in the last two contests.  Carlson was on a tear of his own going 12 for 20 on threes as well.
   In their first-round match up against Nashwauk, the Eagles jumped out to a 68-23 lead behind 16 threes before closing out with a 104-49 victory. Wake had 31 at the break on his way to a season high 43. Carlson added 26 and brother Nolan Carlson added eight rebounds and nine assists to lead the team in both categories.
   On Saturday Northland traveled to Duluth to face the Ely Timberwolves in a tough second round match-up, but again it was outside shooting that propelled the Eagles to a big halftime lead of 49-22. 
   Wake went 9-10 from behind the arc in the first half before finishing with 34 to lead the team in scoring. Aiden Carlson chipped in 22 to go along with 11 boards and Jace Jackson had a great game with 13 points and nine rebounds.  Liam Wake, Dylan Schwarz and Nolan Carlson were feeding the shooters all night long totaling 19 assists including 11 by Carlson.  
   The Eagles earned a spot in the Section 7A Semifinals on Wed. March 15 at the U of M Duluth fieldhouse looking to avenge earlier season losses to the Cherry Tigers. The Tiger defense proved too tough to tame, shutting down the Eagle offense in the 53-86 loss. Nolan Carlson led the Eagles with 20 points followed by Alec Wake with 17 and Aiden Carlson with seven.
   The Eagles finished a remarkable season, taking the Northern Lakes Conference Championship, the first since 1980.
---